Dr Joni Holmes
Head of the Centre for Attention, Learning and Memory
I am interested in understanding the cognitive and behavioural factors that predispose children to learning and mental health problems
As a former primary school teacher, I now work closely with families in the Centre for Attention Learning and Memory and coordinate a large team of researchers who help with data collection in the clinic.
Grace Frankel
Research Associate
Sofia Corozza
PhD Student
I explore the effects of various forms of childhood adversity, especially abuse and neglect, on neurodevelopment. I hope to direct my work toward building resilience after trauma.
Dr Jacalyn Guy
Research Fellow
I have a background in genetic disorders (Fragile X) and autism. I am currently exploring links between cognition, behaviour, mental health and learning in children who are struggling at school.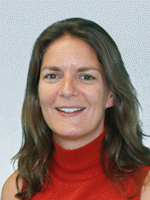 Tina Emery
Research Associate
My role is to support the cohorts at the MRC Cognition and Brain Sciences Unit. I work on the CamCAN cohort with Professor Rik Henson. My role in Joni's group is to manage the CALM cohort to make sure we maximise access to the data. I also help with data collection for the CALM project.
I am using cutting-edge network science methods to understand interrelationships between different symptoms of cognition, behaviour, mental health and learning in children with and without learning-related problems. Alongside my work in Dr Holmes's group, I work closely with people in the Faculty of Education, University of Cambridge.
Silvana Mareva
PhD Student
My research focuses on the development of problem solving skills in young children. I am also interested in the relationship between reasoning abilities, working memory and executive functions. I have a keen interest in public engagement.
Sinead O'Brien
PhD Student
Dr Jo Cotton
PostDoctoral Fellow
I use longitudinal cohort data and data science methods to study relationships between psychosocial variables across the life course. The aim of my research is to identify changes to educational practice that will promote better adult mental health and socioeconomic outcomes for children with ADHD symptoms.
Ivan Simpson-Kent
PhD Student
I use statistical models to understand how the brain and behaviour interact from childhood to early adulthood to produce intelligence. I hope to apply insights from my research to help guide education policy, especially for disadvantaged youth struggling to learn in school.
Fanchea Daly, Research Associate (2016-2018).
Annie Bryant, Research Associate (2017-2018)
Francesca Woolgar, former research associate. Francesca (Frankie) joined us in 2014 and was integral to establishing the Centre for Attention Learning and Memory with Joni. She left us early in 2017 for an assistant psychologist post in Cambridge, and went on to start her DClin at the University of East Anglia later that year. Frankie will qualify as a Clinical Psychologist later this year.